EDITORIAL: Not so gay times in Africa
Monday, July 8th, 2013 at 5:48 am
See on Scoop.it – ConservativePolitics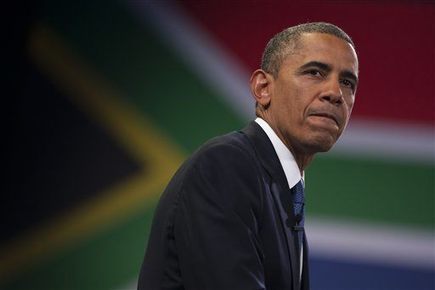 President Obama isn't a big fan of free trade, but there's one thing he's striving mightily to export — homosexual rights (and sometimes homosexuals). It's not a big seller in the developing world.
Chuck Bartok's insight:
The Dufus seems to think the World is his "Oyster"

See on www.washingtontimes.com
Tagged with: Politics • poltical views
Filed under: Freedom Fight
Like this post? Subscribe to my RSS feed and get loads more!