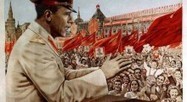 Hypocrisy: The practice of claiming to have moral standards or beliefs to which one's own behavior does not conform.
In President Obama's State of the Union address in 2012, he spent a great deal of time talking about the need for what he calls, 'insourcing' jobs, particularly the "opportunity to bring manufacturing back." And he received strong applause from both political parties for this comment……
Please read this article in detail! This man has TWO Face and a forked tongue!
The example of the defense Contract NOT going to an American Manufacturer is an eye opener…..   "Hawker Beechcraft – an American aircraft manufacturing company – was abruptly barred from receiving a Department of Defense contract. The only company left to compete for the contract was Brazilian- owned Embraer – a government-subsidized foreign entity currently under investigation by the SEC for corruption and bribery.